Construction on the Campus of Project Partner Reutlingen University officially started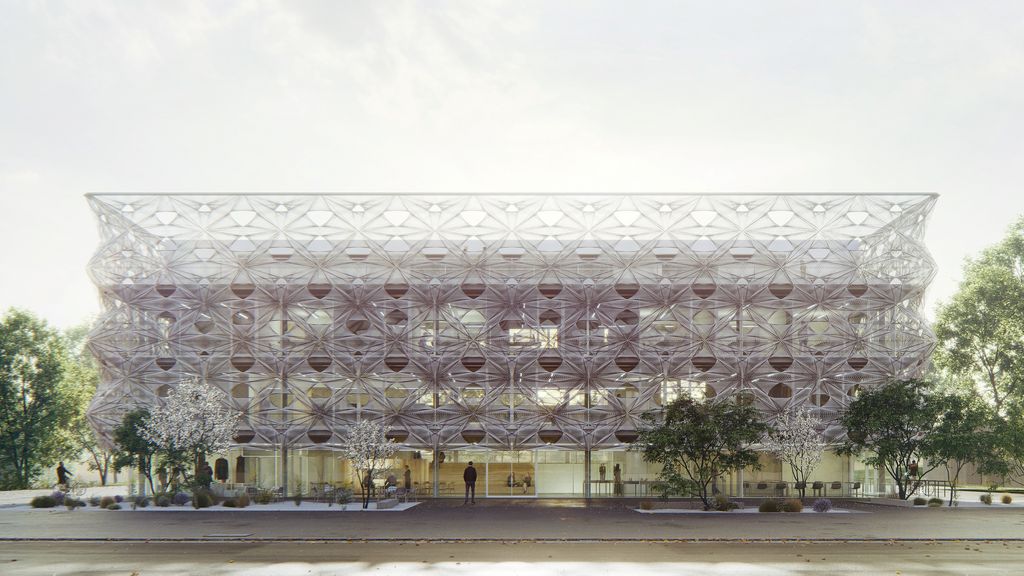 Design of the Texoversum from the outside © Allmann Sattler Wappner Architekten, Menges Scheffler Architekten; Jan Knippers Ingenieure
Reutlingen University can look forward to a new building on the edge of its campus that will cause a sensation architecturally: the Texoversum. Donated by the employers' association Südwesttextil, it is to become the Europe-wide beacon for textile education and innovation. Fittingly, the building shines with a transparent textile façade out of carbon fibres, made in Baden-Württemberg, that has been implemented in this way for the first time.
From autumn 2022, different target groups will come together in the Texoversum on the campus of Reutlingen University: Students with companies, founders with investors, developers from industry with researchers from the university and neighbouring institutes. In addition, trainees are to be trained here in the entire textile chain. To this end, Südwesttextil wants to relocate the inter-company training that has so far been housed at the Gatex training centre in Bad Säckingen in southern Baden to Reutlingen.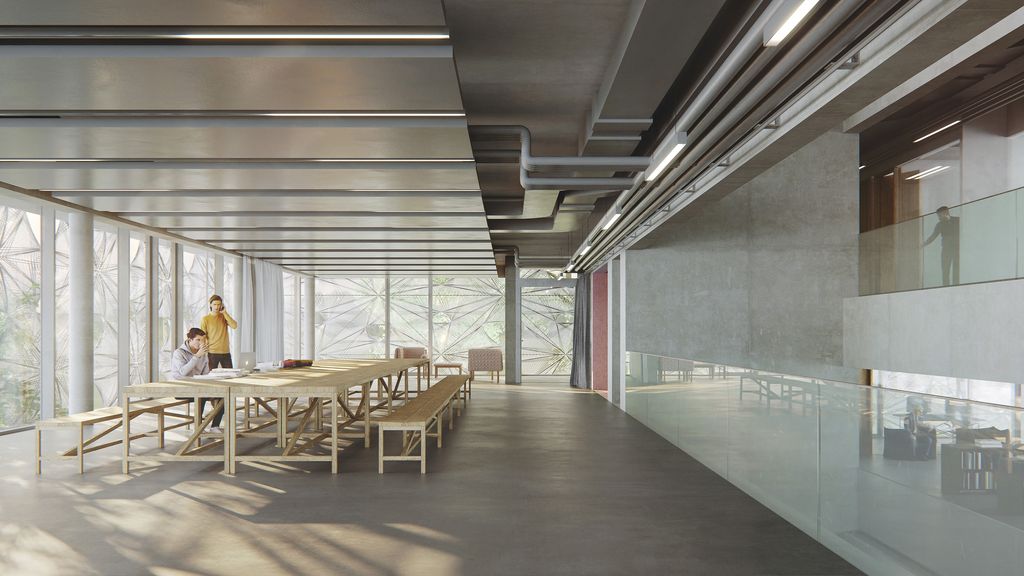 The Texoversum comprises almost 3,000 square metres of space for workshops, laboratories, a new home for the internationally renowned textile collection, think tank spaces and classrooms. After Südwesttextil has been responsible for and financed the construction of the building, it is to be handed over to the state of Baden-Württemberg and thus to the university. Südwesttextil wants to create a modern platform at the more than 160-year-old textile location Reutlingen for everyone who is interested in textiles, works, teaches or researches in this field – at all age and qualification levels and also across industry boundaries. "I would like to see the Texoversum as a hybrid workshop for the future, where young textile talents are trained, new products and new companies are created and the economy comes together with science in an even more targeted way," says Bodo Th. Bölzle, President of the Association.