On April 16th 2021 the German Federal Environmental Foundation DBU gathered experts of research, business and society in the virtual forum #DBUdigital Online-Salon, discussing on the topic how circular economy can change the Fast-Fashion Trend. Rene Bethmann (innovation manager, VAUDE), Ina Budde (CEO, Circular.fashion), Johannes Diebel (Research Council of Textiles), Rolf Heimann (Hessnatur Stiftung) and Prof. Dr. Maike Rabe (University of Applied Sciences Niederrhein) came up with the idea of multi-stakeholder-discussions between consumers, brands and legislators to build up trust among the three stakeholder groups. Trust could further be fostered via real world laboratories or defining better standards for data along the supply chain in order to harmonize supply chains.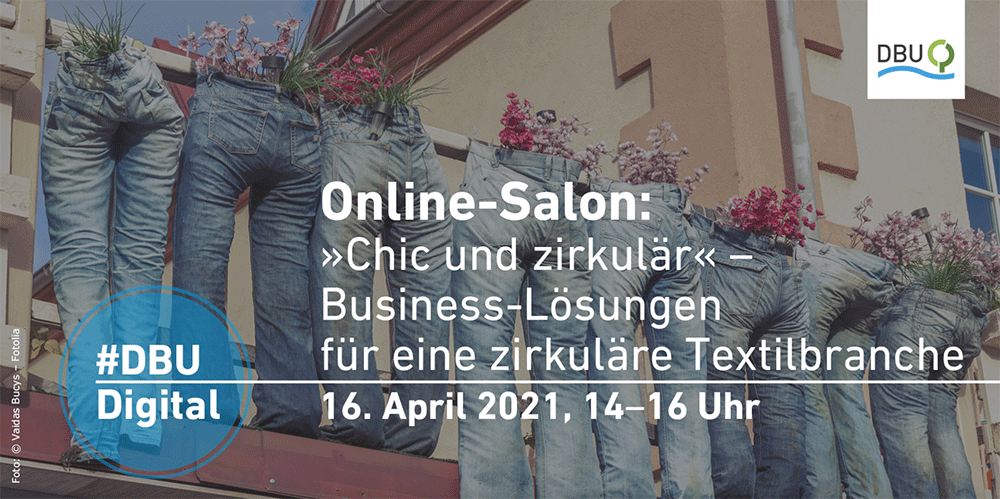 Four days later, on April 20th, more than 600 participants attended another virtual forum presented by the German Federal Ministry of Education and Research strictly focussing on the issue of "Plastic in the environment". Dr. Frieder Rubik (Institute on Ecological Business Research, Berlin) gave a lecture on new business models to avoid plastic waste, again emphasizing on the importance of real world laboratories and best practice examples for a circular fashion and new business models. Dr. Thomas Decker (City of Straubing in Bavaria, Germany) reported on the final report of the project VerPlaPlos, a consortium comprising the General and Textile Industry Research Institute (University of Muenster) and the textile companies VAUDE and Schoeffel. VerPlaPlos offers valuable data on the enormous plastic use for the packaging of textiles along the entire supply chain. According to this study consumers have little knowledge and unfortunately only minor impact on plastic use for the packaging of textiles.

Also on April 21st, the International Workshop "From waste to advanced materials and products" gathered some of the best experts in the world to see what opportunities the waste has in store for us and how to convert it into advanced materials and products with high added value. Featured speakers were Prof. David Tyler (Manchester Metropolitan University), who explained how consumers can become a major part of a sustainable supply chain by improving textile collection rates within European cities, Prof. Dr. Mohd Sapuan Salit (University Putra, Malaysia), talking about the use of bio-composites and tropical fibres as source for filler materials, and Dr. Maryam Naebe (Deakon University, Australia), who gave insight how to re-design and turn waste of cotton gins into insulation material.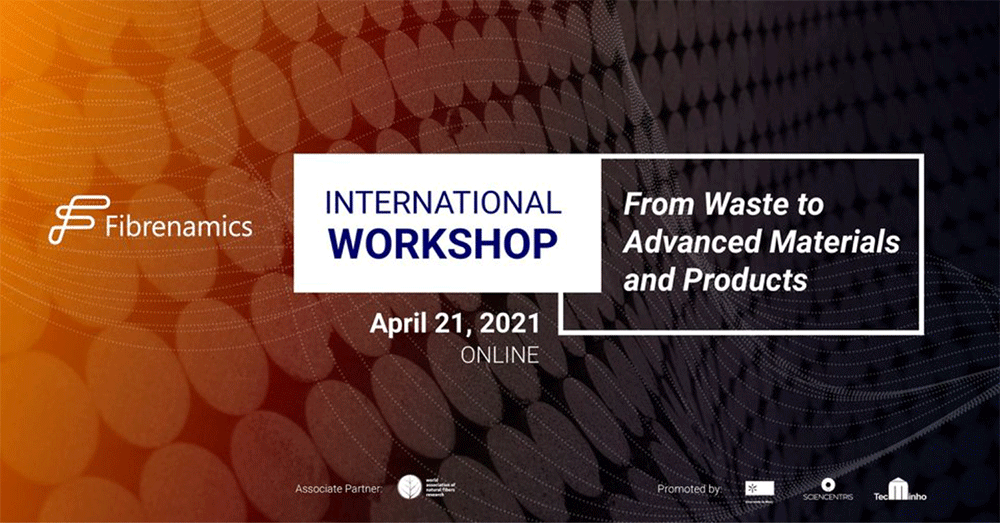 Finally, from 25th to 26th of May the dfv Conference Group organised a two-day Summit on Sustainable Fashion, giving the floor to mainly speakers of the textile industry, like major fashion retailers (H&M, Zalando), scientists from textile research institutes and various corporate sustainability managers. The event was organised as a mixture of lectures and talks on aspects of sustainability. Topics included how to communicate and integrate the consumer into sustainable fashion, how young corporate sustainability managers work in the fashion industry and – predominately – how to restart business after the lockdown due to the coronavirus pandemic.
In conclusion: all four virtual forums disclosed that despite the facets and many pressures reshaping the textile and fashion industry, the sector did not yet realise that it is time for a reset, not a restart. Given the fact, that the next two to three years could be the most tumultuous that most people in the fashion industry will ever know, from an outside point of view, the textile sector sang their own praises, focussing on adjustments and innovation power rather than transformation and self-reflection. Although single approaches were presented, no joint approaches emerged how to change the textile supply chain from a take-make-waste to a circular economy – as quick as possible, mutual (including the consumer) and far-reaching and transparent. However, transforming the fashion and textile industry cannot be done by minor adjustments based on the constant belief in more progress and textile innovations. For a sustainable reset of future textile consumption, it needs the industry to accept the consumer as a partner on eye level. Hence, Education of Sustainable Development (ESD) targets at consumers to become educated, conscious and collaborative partners of circular economy, and not a simple pawn in the game. Admittedly, consumer behaviours and preferences have to be taken into account to transform the textile value chain and fashion market into a circular system, as the argument of an "unchangeable consumer demand" should not turn out as an upcoming, highly appreciated fig leaf, an alibi the textile and fashion industry would have "to obey to".
Prof. Dr. Dirk Höfer, University of Education Freiburg